Breathe in Luxury, Exhale Serenity-METRO CEILING FANS
5000+ Buyers Across The World
Setting the standard for excellence, we are the epitome of premium quality in ceiling fan manufacturing
Well-backed up by a team of highly motivated and energetic marketing professionals, it has succeeded in getting products to people across the world.
Conceptualized by a group of young, dynamic and enterprising technocrats, We believe in manufacturing high quality fans and appliances that are of international standard and sold at very competitive and cost-effective rates.
We Manufacture High Quality Ceiling Fans
We look ahead with tremendous optimism and intend to move across to newer areas to establish our brand name
Our company is equipped with modern and sophisticated machinery with latest technology and the products are manufactured in highly equipped conditions and we adopt Good Manufacturing Practices.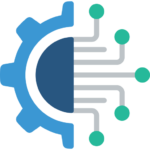 IMPROVED & ADVANCED TECHNOLOGY
Aided by our capability to absorb the latest in technology in the form of sophisticated CAD/CAM systems, we have succeeded in churning our world class fans and appliances.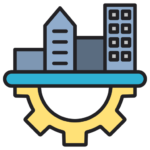 Our infrastructure is well managed by a team of highly skilled and experienced production staff well aided by top management personnel.
Our wide range of fans are both energy efficient and elegantly designed to decorate your interiors.
Manufactured in a well set up and sprawling plant, our products are tested in environment friendly atmosphere. After the testing process, the products are re-assessed to ensure compliance with current industrial standards
We are not only known for the special discounts that we offer on our exclusive products but are also known for the after sales service as our friendly certified staff is all set 24/7.
I Have Been Importing Metro Fans to Sudan from last 12 years. Highly Satisfied with their product range, quality, pricing and customer service. Metro Team has always supported me.
Ashraf (Country Sudan)
Have been buying fans from Metro Company under OEM branding since 10 years and totally satified with their services. They have always offered reasonable prices and they are very well aware of the Kuwaiti Standards and offer fans with our requirement.
Mahdi (Country Kuwait)
We buy Fans under our own Brand. They exactly know SLSI Standards have been giving us best quality fans from almost 15 years now. Our brand is very well recognised in Sri-Lanka thanks to Metro Team. They have always guided us with good quality product and pricing.
Raju (Country Sri-Lanka)
I am a sourcing agent and have been working with Metro Fan Company for almost 10 years. We are supplying to more than 6 brands raq under Metro Brand and Customers brands. Each and every customer is very happy with quality given to them. They really like the designs we offer and our pricing is always the best compared to other competitors.
James (Country Iraq)
After trying ceiling fans from a lot of Indian companies and after being fed up with quality, we finally got in touch with Metro Fans Must say our hunt for the perfect oem partner finally ended after meeting and working with METRO Fans. Its been almost 5 years since we partnered up with them and are totally satified and happy with their services and commitment.
Jasmeet Singh (Country Ghana)
Metro Fans have always stuck to their commitment (delivery, quality, prices and after sales) Have done more than 200 containers usiness with them so far and they have never given us a single chance to complain about their commitment.
Lokesh (Country UAE