About Us
Company Profile
Conceptualized by a group of young, dynamic and enterprising technocrats, Samarth Impex believes in manufacturing high quality fans and appliances that are of international standard and sold at very competitive and cost-effective rates.
Though set up to meet local needs, SI supply to many industries and individuals throughout the world. Designed and manufactured at its plants in Hyderabad, each and every product passes through stringent testing norms before it is packed and dispatched to our clients around the world.
Samarth Impex started its operations in 2004 and now the company enjoys the undisputed leadership position in fan export market. In addition to this, today the SI employs around 100 qualified & professional work force, ready to take up the challenges of the new millennium and build the company into a global appliance leader. The company has a one Manufacturing plant in Hyderabad (A.P.)
Samarth Impex was incorporated in 2004 with an objective of becoming a preferred manufacturing industry for many leading brands in India and there was no looking back since then. Samarth Impex plans to start manufacturing of Air Coolers and LED Lighting in the coming year.
Well-backed up by a team of highly motivated and energetic marketing professionals, it has succeeded in getting products to people across the world.
We look ahead with tremendous optimism and intend to move across to newer areas to establish our brand name. Well aware of the shift towards globalization, we also look forward to getting along with like minded people who share our ideals and are keen to work with us well within the ambit of international laws.
Brief History About Us
Metro Fans owned by M/s Samarth Impex is a prominent and established manufacturer and exporter of high-quality ceiling fans, renowned for their exceptional craftsmanship and performance. With a global presence spanning over 30 countries, Metro Fans has earned a reputation for delivering top-notch cooling product to customers worldwide. Headquartered in the vibrant city of Hyderabad, India, the company has become a symbol of excellence in the ceiling fan industry.
Manufacturing Excellence
Metro Fans' success can be attributed to its unwavering commitment to manufacturing excellence as best ceiling fans supplier in India. The company employs state-of-the-art technology and adheres to rigorous quality control measures at every stage of production. This ensures that each ceiling fan produced by Metro Fans meets stringent international standards for efficiency, durability, and performance.
Wide Range of Ceiling Fans
Metro Fans boasts an extensive and diverse range of ceiling fans that cater to a wide array of customer preferences and needs. From sleek and modern designs to more traditional and elegant options, their product catalog covers it all. They offer fans with various blade designs, finishes, and sizes to suit different interior aesthetics and cooling requirements. Choose best ceiling fans supplier in India: Metro Fans
Global Reach
One of Metro Fans' greatest achievements is its extensive global reach which makes it best ceiling fans supplier in India. Their ceiling fans are now available in over 30 countries, making them a trusted choice for consumers and businesses seeking reliable cooling solutions. This global expansion reflects the company's dedication to providing quality products on a global scale.
Sustainability and Innovation
Metro Fans is not only dedicated to providing efficient cooling solutions but also committed to sustainability and innovation. They invest in research and development to create fans that are not only energy-efficient but also environmentally friendly. This dedication to sustainability aligns with the growing global emphasis on eco-conscious products.
Hyderabad, India
Metro Fans' headquarters in Hyderabad, India, plays a pivotal role in its operations. Hyderabad is known for its thriving business environment and skilled workforce, making it an ideal location for the company's base. The city's strategic location also facilitates efficient distribution both within India and globally.
Customer-Centric Approach
Metro fans cater to a wide spectrum of customer needs. Whether it's a high-speed fan for tropical climates or a more energy-efficient option for temperate regions, the brand offers a variety of models to suit different environmental conditions. This adaptability has contributed to Metro's global success.
Sustainability and Efficiency
Metro Fans places a strong emphasis on customer satisfaction. They have a dedicated customer support team that ensures timely responses to inquiries and provides assistance to customers, dealers, and distributors. This commitment to a customer-centric approach has fostered trust and loyalty among their clientele.
In conclusion, Metro Fans stands as a leading force in the ceiling fan manufacturing and export industry, proudly representing Hyderabad, India, on the global stage. With their dedication to quality, sustainability, and innovation, Metro Fans continues to provide effective cooling solutions to customers across the world, solidifying their position as an industry leader.
Why Choose Us?
Fans Incorporating State-Of-art Technology.
Technologically advanced products at economical prices.
Prompt Deliveries & Best Quality product at the lowest price.
Comprehensive range of Customized Products.
5000+ Buyers Across The World
0
+
Happy Customer
0
+
Branch Store
0
+
Our Products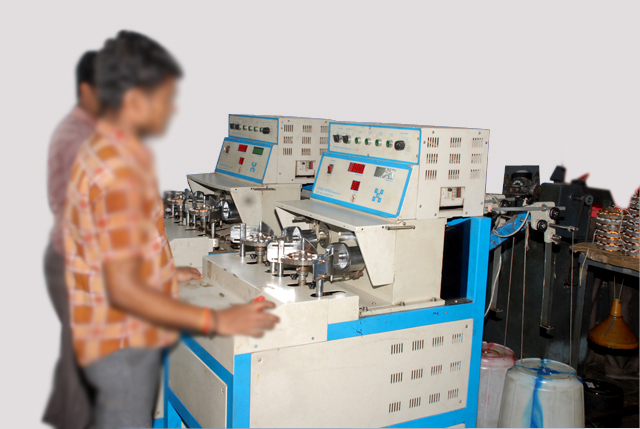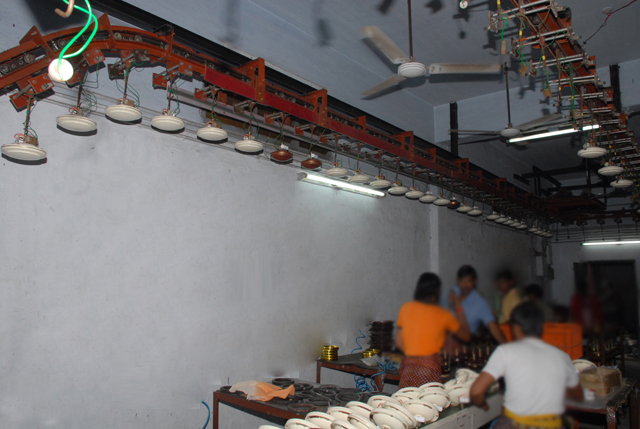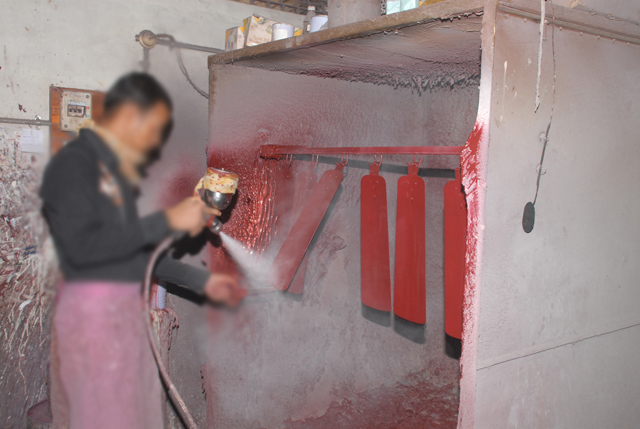 Testimonial
I Have Been Importing Metro Fans to Sudan from last 12 years. Highly Satisfied with their product range, quality, pricing and customer service. Metro Team has always supported me.
Ashraf (Country Sudan)
Have been buying fans from Metro Company under OEM branding since 10 years and totally satified with their services. They have always offered reasonable prices and they are very well aware of the Kuwaiti Standards and offer fans with our requirement.
Mahdi (Country Kuwait)
We buy Fans under our own Brand. They exactly know SLSI Standards have been giving us best quality fans from almost 15 years now. Our brand is very well recognised in Sri-Lanka thanks to Metro Team. They have always guided us with good quality product and pricing.
Raju (Country Sri-Lanka)
I am a sourcing agent and have been working with Metro Fan Company for almost 10 years. We are supplying to more than 6 brands raq under Metro Brand and Customers brands. Each and every customer is very happy with quality given to them. They really like the designs we offer and our pricing is always the best compared to other competitors.
James (Country Iraq)
After trying ceiling fans from a lot of Indian companies and after being fed up with quality, we finally got in touch with Metro Fans Must say our hunt for the perfect oem partner finally ended after meeting and working with METRO Fans. Its been almost 5 years since we partnered up with them and are totally satified and happy with their services and commitment.
Jasmeet Singh (Country Ghana)
Metro Fans have always stuck to their commitment (delivery, quality, prices and after sales) Have done more than 200 containers usiness with them so far and they have never given us a single chance to complain about their commitment.
Lokesh (Country UAE